ELECTRICAL AND COMPUTER ENGINEERING AT UC RIVERSIDE
Leading innovation in electrical and computer engineering and training future leaders to solve the grand challenges of the 21st century
From the Desk of the Department Chair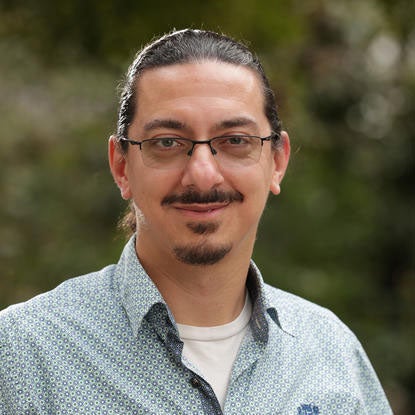 This past year our world faced a historic challenge - and with this challenge came opportunity. An opportunity for the scientists, engineers and great thinkers of the world to do what they do best: work on new, creative solutions to advance our society.
Our faculty, students and staff have all delivered on this, from exciting new research collaborations to a commitment to community outreach and educating the next generation of engineers. I'm especially proud to share with you highlights of what our department has achieved this past year.
We moved research forward. We became the lead institution of a Department of Defense Center of Excellence, one of only nine in the country, focusing on next-generation communications. We joined a Department of Energy Frontier Research Center headquartered at Arizona State University, creating a more resilient and sustainable electrical grid. Our early-career faculty secured a record four NSF CAREER Awards and our senior faculty were recognized too, including Distinguished Professor Alexander Balandin with a $3 million Vannevar Bush Faculty Fellowship.
We expanded educational offerings. A new Master's degree in Robotics, a collaboration between our department and computer science and mechanical engineering, was approved and has enrolled its first cohort of students for Fall 2021. This fall, we're opening a new maker space equipped with top-notch tech for students to create, experiment and explore.
We served our community. As California schools began reopening this past summer, our department hosted two robotics summer camps to bring hands-on learning back into our local middle and high school classrooms, inspiring students from underrepresented backgrounds to become future engineers.
As we celebrate the accomplishments of the past year, we set our focus on new opportunities this year: a California Air Resources Board headquarters building slated to open Fall 2021, our largest cohort of undergraduate and doctoral students to date, and much more.
I invite you to read about these stories and more in this report.
$9.6M
F20-21 research grants
14
Fellows of professional societies
14
NSF CAREER and Young Investigator awards
450+
Undergraduate students